!!! NEWS FLASH FOR MEMBERS

Next rehearsal: Monday 2nd August 2021 CANCELLED!
The next rehearsal has been cancelled due to the COVID lockdown. The Committee Meeting scheduled for Tuesday 3rd August 2021 @ 7:30 pm is still proceeding at this stage.

Ross Barns
Vice President
announcement - we are back so come and join us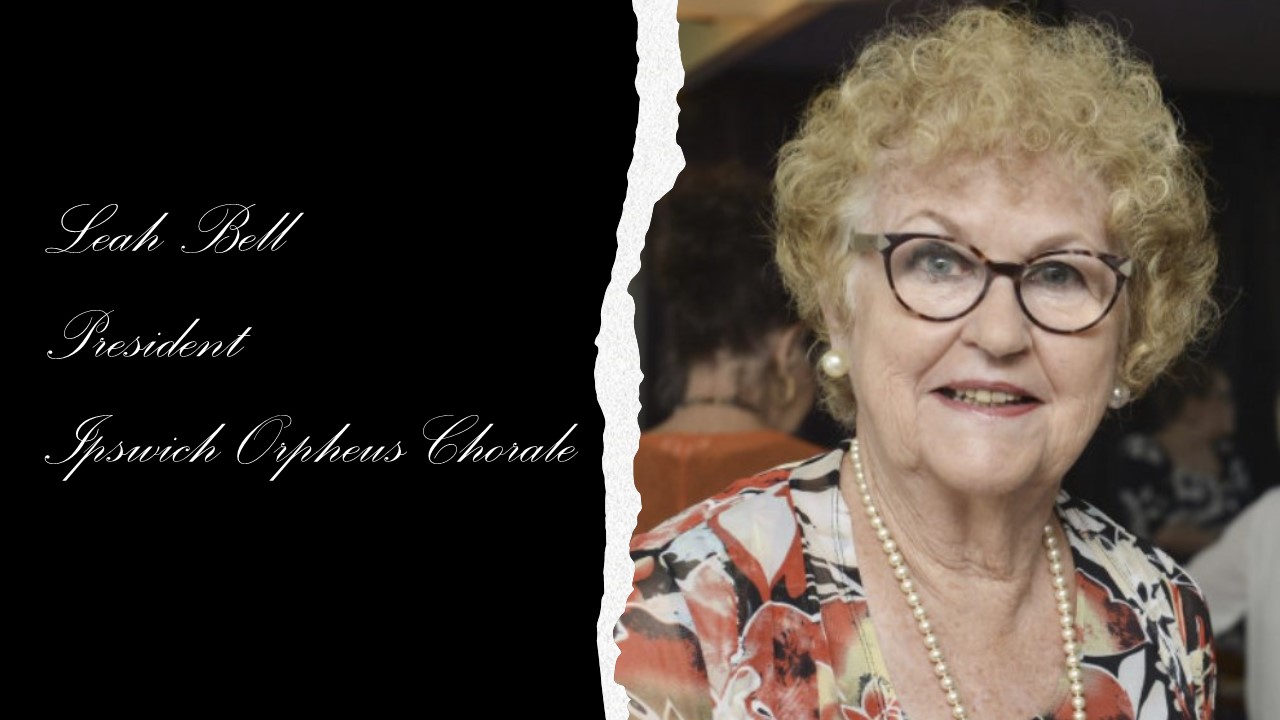 Welcome to 2021.

I hope you and your families had an enjoyable safe Christmas and New Year. Let's hope 2021 is a better year than 2020 although recent lockdown announcements are of some concern. However, as they say – The Show Must Go On.

2020 was a significant challenge for all of us including the Chorale with limited opportunities to rehearse and perform. However, the year ended on a very positive note with our Christmas carol collaboration with Queensland Pioneer Steam Railway (QPSR) at Swanbank. The event was very successful with great feedback for the Chorale from both attending patrons and organisers. We look forward to continuing our association with the QPSR throughout 2021. We also had the opportunity to sing with the Amberley Brass Band at this event. As a result, we will be exploring opportunities to collaborate further with them in 2021.

The Ipswich Orpheus Chorale is almost back in full swing. Rehearsals recommence from Monday 18th January 2021 to prepare for the Queensland Eisteddfod to be held in Maryborough over the Easter long weekend (2nd - 4th April). Our program for 2021 is shaping to be very exciting with our first event - pre-Eisteddfod Concert - scheduled for the 21st March at Ipswich Girls Grammar School. Further announcements will be made outlining our full-year program soon.

If you have ever wanted to sing come along and join us. If you are interested please contact our president Leah on 0407 596 160 or at president@ipswichorpheuschorale.org.au.